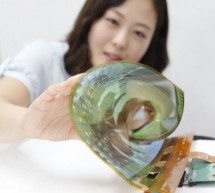 After unveiling the world's first flexible OLED TV at CES earlier this year, LG has gone a step further with the unveiling of two new 18-inch OLED panels: the first is a transparent display, while the second can be rolled up. Although both fall short of the 77-inch flexible TV on show at CES, the company says the new panels prove that it has the technology to bring rollable TVs with screens in excess of 50 ...
Read more

›
Abstract: This article shows how to produce negative output voltages from positive input voltages using the MAX17501 and MAX17502 synchronous step-down converters. Introduction Industrial control equipment such as programmable logic controllers, I/O modules, mass flow controllers, and various other sensors and supporting systems use analog components like amplifiers and multiplexers that operate on negative ...
Read more

›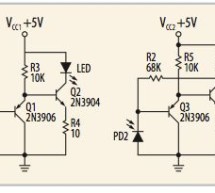 Introduction Analog isolation is still widely used in motor drives, power monitoring, etc whereby applications typically use inexpensive analog voltage control for speed, intensity or other adjustments. The HCNR201/200 analog optocoupler is commonly added to isolate the analog signal in the front end module of an application circuitry. The optocoupler will be placed between the analog input and the A/D conv ...
Read more

›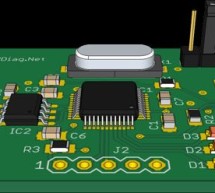 This project started out from a need to build a simple device for monitoring the CAN bus. I choose the NUC140LC1CN 32K Cortex-M0 microprocessor from Nuvoton for major reason - it has both USB and CAN peripherals. Features Simple design - Compatible with the LAWICEL CANUSB protocol - Exposing itself as USB FTDI device - Supporting CAN 2.0A 11-bit and CAN 2.0B 29-bit frames - Has internal FIFO CAN message buf ...
Read more

›
Hello, I've now reworked the AnimatedGIF and Light Appliance sketches into hopefully their final form and I will stop spamming this list so often. If you go to craigandheather.net/misc you will find the following files: Lindley_Animated_GIFs_Collection.zip which is a collection of GIFs used by both AnimatedGIF and LightAppliance sketches. Lindley_AnimatedGIFS_V1.2.zip which is the new version of the Animate ...
Read more

›
Summary: I designed an electric load. Using an Arduino Nano, the load can be programmed, and the voltage and current are measured. You can set a constant current (CC), a constant power (CP), or a constant resistance (CR) load by simply typing it in to the Arduino Serial Monitor. The circuit is designed for up to 30V, 5A, and 15W. An opamp, a mosfet, and a small sense resistor form the constant current circu ...
Read more

›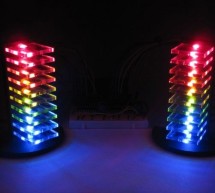 The inspiration for this project started when I saw a variety of awesome stereo LED towers on YouTube (also referred to as VU meters). Many of the videos showed the end result, and maybe a slideshow of the assembly process, but lacked complete build details or a circuit diagram. So, I set out to find out how they worked, and build my own "mini" desktop version that would go nicely with computer speakers, in ...
Read more

›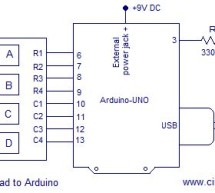 Digital code lock or digital combination lock are a type of  digital locks where a combination of digits/characters or both are used for unlocking the lock. This article is about a simple digital code lock using arduino. Here the code consists of a combination of  digits from 1 to 6. There are separate keys for locking and unlocking the system. The system can be unlocked by pressing the unlock button after ...
Read more

›
Ever looked at a lightbulb and thought that doesn't look too complicated, I bet I could make one? With this Instructable you can! This lightbulb is made entirely out of simple, mostly household materials requiring very little in special equipment. The basic construction includes a glass jar filled with CO2 and a graphite filament(Pencil Lead). This makes it a carbon filament bulb analogous to those made by ...
Read more

›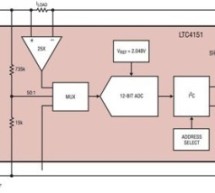 Description The LTC4151 is a high side power monitor that operates over a wide voltage range of 7V to 80V. In default operation mode, the onboard 12-bit ADC continuously measures high side current, input voltage and an external voltage. Data is reported through the I2C interface when polled by a host. The LTC4151 can also perform on-demand measurement in a snapshot mode. The LTC4151 features a dedicated shu ...
Read more

›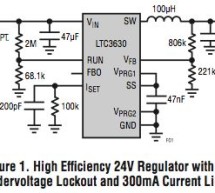 Introduction The trend in automobiles and industrial systems is to replace mechanical functions with electronics, thus multiplying the number of microcontrollers, signal processors, sensors, and other electronic devices throughout. The issue is that 24V truck electrical systems and industrial equipment use relatively high voltages for motors and solenoids while the microcontrollers and other electronics req ...
Read more

›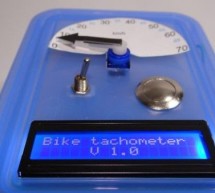 I will show you how to build a bike speedometer. It shows your speed, the average speed,the temperature, the trip time and the total distance. You can change it using the button. Additionally, the speed is shown on a tachometer. I built it because I like building new things, I have not found anything like this on the internet so I want to show you how to build a good speedometer as the one on my bike is not ...
Read more

›