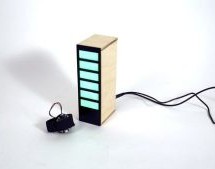 It can be too easy to get stuck overthinking your ideas and letting your gears grind without making any progress. As makers, designers, engineers, hobbyists, etc. it is crucial for us to get out of our heads and sketch out our ideas as they come. It takes practice, but ultimately the more we sketch, the more we can create and the better we can share our ideas. Inspired by Craighton Berman's Pencil Sharpener ...
Read more

›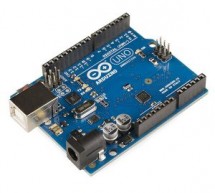 L293D is a chip that enable us to control two motors together with only one Arduino board or other microcontrollers. However, I was having a project that required controlling four DC motors together. Recently i brought a L293D Arduino Shields , it covered all of my pins that i need to use them to connect with other breakout board to combine with the motor controller (of course you can buy a L298N motor cont ...
Read more

›
Homebrew SWR and power meter First of all, this SWR meter in this article is not exactly homebrew, as I based the circuit on the schematic in the excellent book Arduino Projects of Amateur Radio. Although I bought the book and respect the copyright of the authors I will share my own schematic here. Why? First, the design in the book is not completely original and is based on similar designs from others. One ...
Read more

›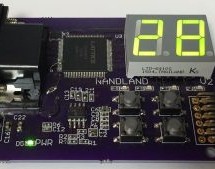 Nandland Go Board - Your FPGA Playground My name is Russell and I am the creator of www.nandland.com.  I started Nandland to increase the usage of FPGAs by making them easy to use.  I am thrilled to announce after months of hard work the creation of the next phase of that plan: The first FPGA development board you should buy! What is an FPGA? FPGA stands for Field Programmable Gate Array. An FPGA is a compo ...
Read more

›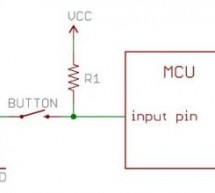 Pull-up resistors are very common when using microcontrollers (MCUs) or any digital logic device. This tutorial will explain when and where to use pull-up resistors, then we will do a simple calculation to show why pull-ups are important. Suggested Reading Concepts that you should be familiar with before proceeding: What is a circuit? Resistors Voltage, Current, Resistance Digital Logic Input/Output What is ...
Read more

›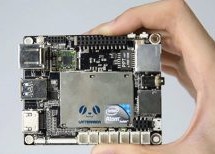 It includes everything a regular PC has and can do anything that a regular PC does, all at a low price of 69 USD. LattePanda runs perfectly on the go. Creating documents with Microsoft Office, playing HD videos and running Windows apps on LattePanda is exactly the same experience as using a regular PC. LattePanda comes pre-installed with a full edition of Windows 10, including powerful tools such as Visual ...
Read more

›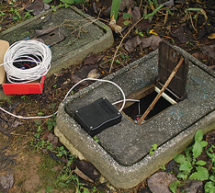 California, where I once lived, is in the midst of a severe drought. Thankfully, I now reside in North Carolina, a much wetter state. But even here there have been years when water was in short supply and people were asked to conserve. Most folks are happy to comply with such requests. But that's not easy to do when information about your usage comes only once a month on your water bill. You could, of cours ...
Read more

›
In this Instructable I am going to show how to use an Arduino board and BitVoicer Server to control a few LEDs with voice commands. I will be using the Arduino Micro in this Instructable, but you can use any Arduino board you have at hand. The following procedures will be executed to transform voice commands into LED activity: Audio waves will be captured and amplified by the Sparkfun Electret Breakout boar ...
Read more

›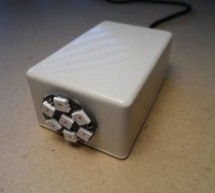 Fast & Easy Fake-TV Light module built for under $5; with enhanced features. With the use of this device you can go for holidays or on vacation leaving your home with a lived in appearance and thus an added layer of security. "I'm up and I am a night owl ... or perhaps asleep on the coach in front of the TV, ready to be awakened." My project was inspired by this Fake-TV project. I decided for my project ...
Read more

›
Experimenting with an HF oscillator, I needed to control the varactor diode voltage in precise increments over a 2V-10V range. A buffered potentiometer was the obvious choice, and connecting two pots in series to give coarse/fine control (or using a multiturn pot) would offer improved control over the varactor voltage. However, this approach still didn't allow me to generate uniform increments and decrement ...
Read more

›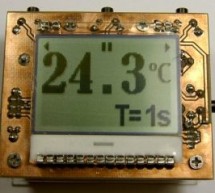 The device is designed for contactless measuring and monitoring temperature of objects. It is built on Melexis MLX90614 sensor and can measure temperatures in the range from -70°C to +380°C with 0.5°C accuracy and 0.01°C resolution. The period of measurements can be set in the menu from 1 sec to 1 min in 10 sec increments. It is also possible to record the temp measurements and upload them to a computer via ...
Read more

›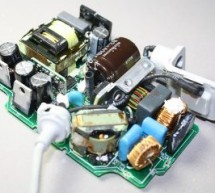 Have you ever wondered what's inside your Macbook's charger? There's a lot more circuitry crammed into the compact power adapter than you'd expect, including a microprocessor. This charger teardown looks at the numerous components in the charger and explains how they work together to power your laptop. Most consumer electronics, from your cell phone to your television, use a switching power supply to conver ...
Read more

›