Ever electronic device emits a certain amount of electromagnetic fields and we can use this radiation to learn a few things about the circuit. In today's instructable I'm going to show you how to build your own electromagnetic field meter using an Arduino. This device can be used to detect mains voltage, static electricity and radiations from certain devices. It can also be used to detect ghosts :P. So lets ...
Read more

›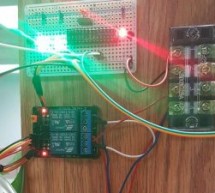 Monitor your plants and let them water themselves when they are thirsty. Story Motivation I work in a rather 'sterile' office, that was once a server room with raised floors. After several years working in there, I got tired of no windows, no outside light, and NO GREEN things, and decided to bring in one of my many plants, from home, in an attempt to bring a little 'green' inside. I brought the plant in an ...
Read more

›
In this instructable, I'll go over what a printed circuit board is, where they are used, and the basics of how to make one yourself. So sit back, strap in, and enjoy learning about this very important and interesting method of making electronics! Note: this is an introductory guide. I'm sure that there is a lot I did not cover, and if you find something you think I should mention in this guide, make sure to ...
Read more

›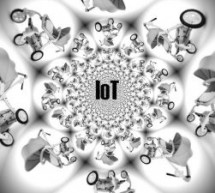 Real time monitoring variables like temperature, X-Y-Z acceleration, sound and light intensity for baby-pram. Story It is common to see a baby sleeping outside in winter time in Scandinavian countries, it is part of the culture. Attaching this system to the pram and monitors different variables like: temperature, sound, acceleration, light, etc in order to see the status of our baby wherever he is (at our g ...
Read more

›
So, you're an electronics hobbyist and want a 1GHz* active probe, or a professional and tired of blowing your 2000$+ active probe in sketchy circuits when all you wanted to know are the whereabouts of some RF-signal? Then stay with me!! This Instructable will show you how to build a 1GHz* Fet-based Active Probe, the Fetprobe, for about 10$*, provided you have access to an electronics lab. It is based on an ...
Read more

›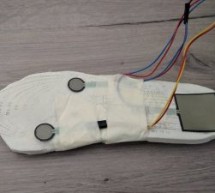 The smart insole collects foot pressure data in real-time. Through Thinger.io the information is fed into a system that visualizes the data. Story Pressure measurement is already used in a variety of situations. It provides information about gait mechanics and has a wide range of applications, i.e. in clinical situations and in sports. In this project the sensors are used to gain insight about weight distri ...
Read more

›
As the hardware is at the point of initial release, but the firmware and GUI aren't quite there yet, I decided that it would be prudent to split off the firmware and GUI components into their own GIT repositories. Tracking all files in the same repository was convenient through the initial stages of project development, but splitting them allows for more targeted releases and will likely make contributions ...
Read more

›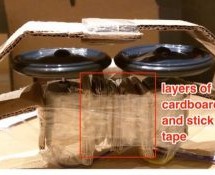 Entertain humans and pets alike with paper planes launched by your voice. Story In this project we will take a look at a combination of some old and new technologies to achieve something even older, entertainment. Maybe I won't have the timeline right but the technologies used in this projects are listed from the oldest to the newest below: Paper Planes Paper Plane Launcher Arduino Alexa Smart Home Skill Se ...
Read more

›
While working on a new Instructable (coming soon) I had decided to use an Arduino Uno with an LCD/button shield I purchased off of AliExpress. It's a knockoff of the DFRobot Shield. I knew that I needed a menu for my project but was becoming so disillusioned with the terrible menu template programs available for the Arduino Uno. Many of which were not designed to work with this shield. I decided to make my ...
Read more

›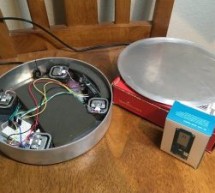 Smart IOT Propane Pedestal capable of tracking propane level as well as detecting any propane leaks. Integration with Amazon Alexa. Story Intro We wanted to make a IOT device to reflect our love for grilling and that is why we made The Smart IOT Propane Pedestal. The device is capable of monitoring the weight of the tank as well as detecting any propane leaks. This all requires creating an Alexa Smarthome S ...
Read more

›
Hello everyone, In this instructable, we will be building a laser guided tripwire alarm system using a development board. Step 1: Parts Components used in this project: Development board - SainSmart Leonardo R3 Enclosure - Junction Box Trip wire - Red Dot Laser Diode Alarm - Buzzer Sensor - Photoresistor Power supply - 9v battery Wire - Male to Female Breadboard Jumper cable Resistor - 10k I used an improvi ...
Read more

›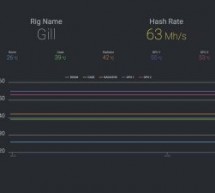 Monitor your crypto mining hardware temperatures and hash rates with the ability to restart the rig remotely as well as Alexa integration. Story Crypto Miner Crypto Miner is a companion system that runs alongside your cryptocurrency mining rig. The system allows you to monitor the temperatures of your hardware, hashing rate and also gives you the ability to reset the power supply on the rig. All these featu ...
Read more

›