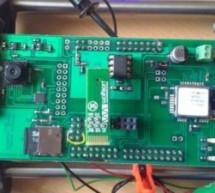 Hardware components: NXP Kinetis Freedom Board with FlexIO ×1 ATMEL WINC1500 WIFI MODULE ×1 OV7670 CAMERA MODULE ×1 WM7236 MEMS MICROPHONE ×1   STORY ABSTRACT The project aim is to build an Arduino like development environment that takes advantage of FlexIo advance driver module to build new drivers and interface with high speed multimedia devices such as camera, digital microphones, among others. This proj ...
Read more

›
First and foremost, I must acknowledge that I am standing on the shoulders of giants, and that every giant is standing on the shoulders of giants (such as all contributors to instructables). If it weren't for the unknowably many people who had the mindfulness to freely share information, this would have been utterly impossible; I reckon the same if even a handful of these people chose otherwise. So, if you ...
Read more

›
I recently got my shipment of 10 buzzers I ordered about a month ago, so as soon as I got them I was eager to make something fun with them, so I looked around a bit and searched for what to do with them, and by spending some time on www.arduino,cc and posting lots of questions on the forums, I figured out what I am going to make. I decided to make an air piano which is based upon cap-sense and the arduino. ...
Read more

›
UPDATES Mar 05, 2013 Featured on WonderHowTo http://goo.gl/fpeVC Feb 14, 2013 Featured on LifeHacker  http://goo.gl/tx4QG Feb 13, 2013  I have updated the Arduino program in step 4 to support additional remote controls. Feb 13, 2013 Featured on Dangerous Prototypes http://goo.gl/DJcwe Feb 12, 2013 Featured on Semageek  http://goo.gl/EH58K Feb 12, 2013 Featured on Embedds http://goo.gl/Z3egm Feb 12, 2013 Fea ...
Read more

›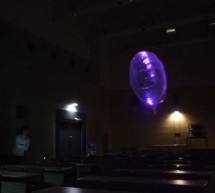 [Mac OSX Only] Because I use Quartz Composer, my program works only on Mac OSX. I am now extending and improving it toward cross-platform. If you have knowledge of computer programming, you can make your own system that connects to the blimp. The communication protocol between the blimp and the computer is simple. Read the step 19. Step 1: Materials and tools 1x Funnel IO 2x XBee 1x Xbee Explorer USB 1x TLC ...
Read more

›
Having a hardware interface to your favourite music / DJ / VJ software can really open up doors in your creativity. The most widespread form of hardware control to your PC for such applications is a MIDI based controller. A MIDI controller can send and receive MIDI messages to your PC, allowing direct control of your software. Not only that, but the controls can generally be mapped to anything your like. So ...
Read more

›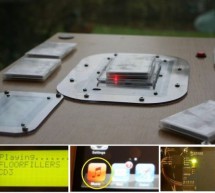 NOTE: This instructable is now slightly old and a better machine has been made with lower cost parts and much better software that automatically allows you to "pair" new cards with new tracks as they are added to the iPod playlist. iPod playback track selection simply by putting RFID "bricks" on a table. - An iPod Touch controlled by Arduino via the serial protocol intended for use by docking stations and o ...
Read more

›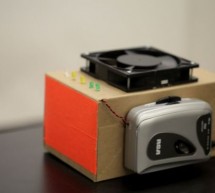 You always wanted to be a Disc-Jockey. You know nothing about beats, delays or mixing but, damn, scratching is like the coolest thing ever invented! If this is also your case, follow this instructable to build a low-fi DJ set: the DIY Turntable as featured on Gizmodo and Engadget, and take the chance to recycle your old cassette player into a new cool instrument. Step 1: Materials Minimum: - Cassette player ...
Read more

›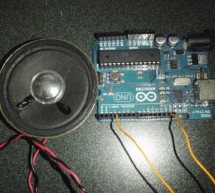 I am not a big fan of programming. I may like it but, I try to keep it down to a 555 timer like in this ible. However, when it comes to synths, well, I just NEED programming. One day, while exploring Synthesizers, I came across something known as chiptunes. I decided to listen and found the music just totally awesome. And so I tried to make it with Arduino. Unfortunately, it didn't fit the Arduino code. For ...
Read more

›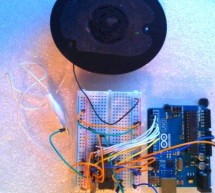 The GI SP0256 chip is an early 1980s bit of technology. It's a 5V (to 7V) NMOS chip which is compatible enough with the 5V TTL circuity common in that era. 5V TTL disappeared for a while, then came back with the Atmel _28-based Arduino boards, many of which run at 5V. The SP0256 chip contains a [crude] electronic model of the human voicebox, and the -AL2 variant comes with 59 English language phonemes built ...
Read more

›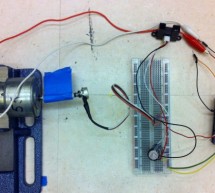 Introduction:      As a group, we feel that everyone should be able to enjoy the things they love to do despite their limitations. Our project is designed to enable people who are unable to use their legs to operate the pedals of a piano and to be able to do so by simply attaching a motion sensor to any moving part of their body. Depending on how they move, the motion sensor will send a signal to the Arduin ...
Read more

›
When I first became aware of Arduino, a theremin seemed like a natural project: sensor + actuator.  It turned out to be quite affordable and fun to make.  It is a naive design, using just one photocell and some hacked headphones.  After some experimentation, I decided that a  self-calibrating function was essential if I wanted repeatable performance in different light levels.  Also, I decided to autotune it ...
Read more

›