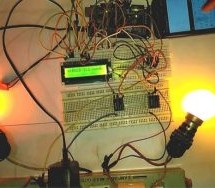 Automation is the essence of today's world. Automation can make our life easy and secure. There are many ways to obtain automation. Automation can be achieved by Wi-Fi, IR, GSM, Bluetooth and many other technologies. Previously we have covered many types of Home automations using different technologies like: DTMF Based Home Automation GSM Based Home Automation using Arduino PC Controlled Home Automation usi ...
Read more

›
This is an interesting project in which we explore the power of an Arduino and Android to create a Surveillance device which uses Arduino and Ultra Sonic Sensor to broadcast the information to a mobile application (Android) using Bluetooth. Safety and Security has been our primary concern since ages. Installing a security camera that has night mode with tilt and pan option will burn a big hole on our pocket ...
Read more

›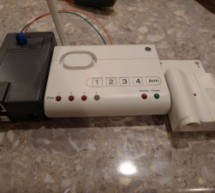 You know that feeling of driving away from your house almost getting to work and saying "Now Did close the garage door?" .  I hate that feeling and seeked out to resolve it in the smiplest/cheapest way I could.  The starting point was of course Arduino.  This project ended up being simpler than I could of imagined but it was not my best effort (as it was my first real project making something useful with th ...
Read more

›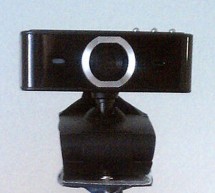 Everyone wants to keep their home secure. If zombies have swarmed your house, you want to know it's not safe to return, RIGHT? What better way to do this than to set up a surveillance system? Now it's easier than ever to have. And, you don't have to shell out hundreds of dollars to make sure the infected haven't infested your home. OK, I'll get back to reality... This instructable is good for catching thiev ...
Read more

›
Secret Knock Description - My final project is a door lock that listens for your personalized knock. The lock uses an arduino board and a piezo speaker and will not unlock the door unless the specific pattern is used as a knock. Arduino Program - /* Detects patterns of knocks and triggers a motor to unlock it if the pattern is correct. By Steve Hoefer http://grathio.com Version 0.1.09.20.09 Licensed under C ...
Read more

›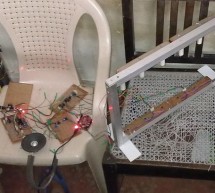 Contents 1 Team Members 2 Mentor 3 Introduction 4 Components Used 5 Idea 6 Arduino Uno Board (ATMega328P) 7 Approach to Project 8 Sound Synthesis 8.1 Delay() 8.2 Interrupts 8.3 The nature of the periodic waveform 8.4 The nature of the amplitude envelope 9 Working Code 10 Expenses Incurred 11 Links 12 Videos Team Members Sumeet Fefar Ashwin Kachhara Prakhar Khandelwal Nachiket Deo Samitinjay Patil Mentor Hem ...
Read more

›
In this post we will see how to make a laser barrier to integrate with an Arduino board. The applications of a light barrier (laser and infrared) are numerous, especially whenever we want that the passage of a person or of an object through a threshold triggers a certain event. This event may be, for example, a count if what we need is to count the number of objects that cross a threshold (on a conveyor bel ...
Read more

›
Introduction: The LED warning system notifies local residents of emergency withing the area.  The difference in the color of the LED will allow residents to differentiate between different warnings.  Each shelter building has a person who is in charge of unlocking the door for residents to enter.  Once the person is in the room they will flip a switch for a specific warning that is defined by the facility. ...
Read more

›
Hi everybody! Welcome to my first instructable! I apologize in advance for my poor level in English. In this step-by-step guide I am going to teach you how to build a simple and very cheap NFC Ring Lock Box ! Step 1: What you'll need Ok first, the idea was to create a box locked from the inside. Many different designs were described and easy to make with Instructables but I decided to create mine. It had to ...
Read more

›
Ready to put a combination lock on your door to keep out intruders? You've come to the right place! In this i'ble I will show you step by step how to make a combination lock for your door! Watch this video of the finished product! What did you make? Hi, I'm 15, and I made Lockduino! It's a lock that is controlled by 4 potentiometers and a pushbutton. It may also be controlled by IR in the future :? I just u ...
Read more

›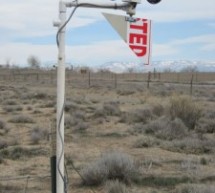 So my last project was a Arduino wind chill machine. http://www.instructables.com/id/Arduino-Wind-Chill-Machine/ Naturally, this Lazy Old Geek wanted to add a weather vane (wind direction) to my weather station. Who cares, you may ask? Well, I am a Geek. Actually, wind direction has some importance. Here in the high desert, the winds are usually from the west. But sometimes we get some wrap around and the w ...
Read more

›