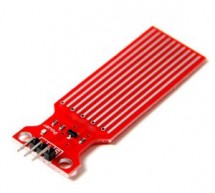 Hello , Welcome back , In this tutorial we are going to show you how to make a water level indicator using arduino uno and some water sensors . There are so many tutorial on water level sensors on internet , but this method is some thing different than other . First of all let us discuss about component we need to make water level indicator and controller. Component required to make water level indicator . ...
Read more

›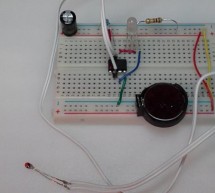 Hot Yet? Attiny85 Faucet Water Temperature Sensor Testing Real life testing in the kitchen sink! Note the tri-color LED. Blue is cold and fades into Green which then flips to increasing Red at 85F.   Notes This project is an Attiny85 Arduino circuit and uses the Coding Badly attiny core available here: https://code.google.com/p/arduino-tiny/source/list For the AVR programmer, I used the Adafruit ZIF shield ...
Read more

›
What's all this? This instructable will explain how to build a fairly basic but working spectrophotometer out of easily sourceable parts. Of course, this device is nothing compared to a commercial spectrophotometer, but it will allow the builder to understand how such a device works. Huh? What are you talking about?! A spectrophotometer measures the amount of light that a certain sample absorbs. The basic p ...
Read more

›
Previously, we introduced the Arduino's analog-to-digital converter (ADC) in detail, looking at successive-approximation A-D conversion and how it's the best compromise between speed and cost. This time, we start putting some of that theory into practice by building a stereo peak-program meter. Our Peak Program Meter (pictured above) takes audio from any phone or tablet. Modern-day VU meter VU or 'volume un ...
Read more

›
I recently needed to measure how different materials affect light transmission for a gardening project.  I decided this was the perfect opportunity to try out the new logic level converter to run both a 5v LCD and a 3.3v light sensor on a single i2c bus.  I used the following parts in this project: Arduino Uno TSL2561 Digital Light Sensor 4-channel I2C Safe Bi-directional Logic Level Converter 16×2 LCD LCD ...
Read more

›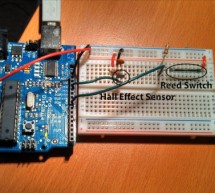 One of the goals of Movable Party is to provide an interactive experience for audiences/participants. Since power will be generated from a hub motor attached to the rear wheel of each bike (see this post), the speed of the rear wheel directly translates to the amount of power generated. Detecting how fast the rear wheel is moving thus seems like the most obvious/important piece of data to capture from these ...
Read more

›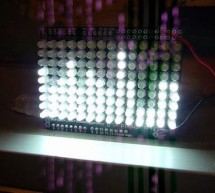 This is an audio spectrum VU meter using the LoL Shield for Arduino . The LoL Shield is a 14 x 9 LED matrix which fits onto the Arduino as a shield and is controlled through an efficient method known as Charlieplexing . It was designed by Jimmie P. Rodgers . This project uses a Fast Fourier Transform library for Arduino to analyze an audio signal, break it up into frequency bands, and display that informati ...
Read more

›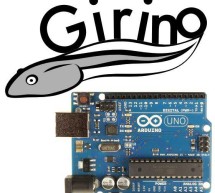 I am a Physicist and the nicest part of working in this field is that I get to build my own instruments. With this way of thinking, I decided to build a homebrew Arduino Oscilloscope. This instructable was written with the purpose of teaching a bit about microcontrollers and data acquisition. This is an extreme project because I wanted to squeeze out from Arduino as much velocity as I could, I have not seen ...
Read more

›
This is a relatively inexpensive and easy to build project that will help you test out all of your Arduino projects and prototypes. Since it has a plug-in power source, it eliminates frequent battery use and leaves the breadboard free of voltage regulators and capacitors providing more room for projects. However, if you need battery power instead, the Prototyping Center also has the option of switching to 9 ...
Read more

›
Hey guys, I'm back with another instructable. This is about RC speed controllers. What this will do is allow you to test out your speed controller in the Arduino world using Serial, then you write the values down and can use them for your projects. Submitted by Newton Labs for the Instructables Sponsorship Program Step 1: Setup All you need to do is hook up your speed controller to your Arduino, red(s)-> ...
Read more

›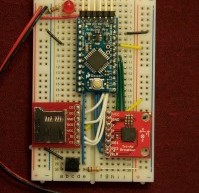 Thanks to Will Greiman's Fat16 library for the Arduino, I finally got a useful version of this datalogger working! Here's the schematic: And here's the code. The code is highly configurable: it can save raw A/D values or converted values, it allows software-defined gain, it can collect for a set time or until user input, and of course the collection interval is user-defined. It also includes a "DEBUG" mode, ...
Read more

›
There comes a time in life to put childish things behind and give up nasty habits. Some, like smoking, can be damn hard without constant encouragement. It was time for me to combine my favorite hobby with my driving goal and make this: The Quit Success Meter! For my other Arduino contraptions, take a look at thoughtfix.com Step 1: Parts, Tools, and Component Preparation The links all go to the components I ...
Read more

›