Book Description In Beginning Arduino, you will learn all about the popular Arduino microcontroller by working your way through an amazing set of 50 cool projects. You'll progress from a complete beginner regarding Arduino programming and electronics knowledge to intermediate skills and the confidence to create your own amazing Arduino projects. Absolutely no experience in programming or electronics require ...
Read more

›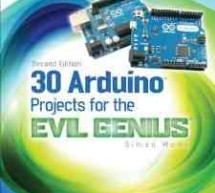 Introduction The bestselling project-based book for Arduino'updated for Arduino Uno and Leonardo Covers the Arduino 1.0 development environment which includes new features, a new extension, toolbar icons, and modifications to the programming language Includes the latest information on the Arduino Uno and Arduino Leonardo boards Features new programming code, streamlined and improved project instructions, an ...
Read more

›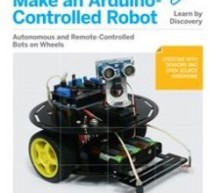 Building robots that sense and interact with their environment used to be tricky. Now, Arduino makes it easy. With this book and an Arduino microcontroller and software creation environment, you'll learn how to build and program a robot that can roam around, sense its environment, and perform a wide variety of tasks. All you to get started with the fun projects is a little programming experience and a keen ...
Read more

›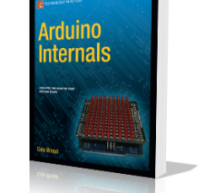 Arduino Internals guides you to the heart of the Arduino board. Author Dale Wheat shares his intimate knowledge of the Arduino board—its secrets, its strengths and possible alternatives to its constituent parts are laid open to scrutiny in this book. You'll learn to build new, improved Arduino boards and peripherals, while conforming to the Arduino reference design. Arduino Internals begins by reviewing the ...
Read more

›
Introduction A hands-on guide to creating fun devices with the Arduino microcontroller system Includes 30 step-by-step projects with clear instructions, illustrations, photographs, and diagrams Arduino is the open-source physical computing platform that's rapidly becoming the microcontroller of choice for home electronics enthusiasts Assumes no prior knowledge of programming or electronics Compatible with W ...
Read more

›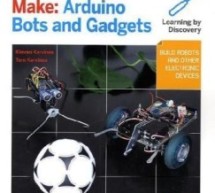 Want to build your own robots, turn your ideas into prototypes, control devices with a computer, or make your own cell phone applications? It's a snap with this book and the Arduino open source electronic prototyping platform. Get started with six fun projects and achieve impressive results quickly. Gain the know-how and experience to invent your own cool gadgets. With Arduino, building your own embedded ga ...
Read more

›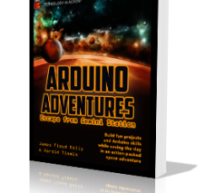 Arduino Adventures: Escape from Gemini Station provides a fun introduction to the Arduino microcontroller by putting you (the reader) into the action of a science fiction adventure story. You'll find yourself following along as Cade and Elle explore Gemini Station - an orbiting museum dedicated to preserving and sharing technology throughout the centuries. Trouble ensues. The station is evacuated, including ...
Read more

›
Book Description Android Open Accessory is a new, simple, and secure protocol for connecting any microcontroller-empowered device to an Android smartphone or tablet. This Wrox guide shows Android programmers how to use AOA with Arduino, the microcontroller platform, to control such systems as lighting, air conditioning, and entertainment systems from Android devices. Furthermore, it teaches the circuit-buil ...
Read more

›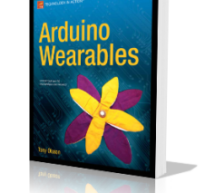 Book Description You've probably seen LED-decorated t-shirts and hats, and maybe even other electronic gadgets embedded in clothing, but with Arduino Wearables you can learn to make your own wearable electronic creations. This book is an introduction to wearable computing, prototyping, and smart materials using the Arduino platform. Every chapter takes you all the way from idea to finished project. Even if ...
Read more

›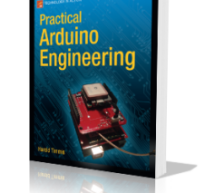 Book Description Arduino boards have impressed both hackers and professional engineers. Whether you're a hobbyist or a professional, it isn't just a breadboard and a hazy idea that keeps you going. It's essential to institute a proper design, device instrumentation and, indeed, test your project thoroughly before committing to a particular prototype. Each and every chapter exemplifies this process and demon ...
Read more

›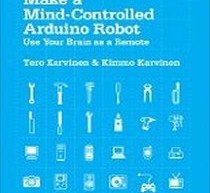 Build a robot that responds to electrical activity in your brain—it's easy and fun. If you're familiar with Arduino and have basic mechanical building skills, this book will show you how to construct a robot that plays sounds, blinks lights, and reacts to signals from an affordable electroencephalography (EEG) headband. Concentrate and the robot will move. Focus more and it will go faster. Let your mind wan ...
Read more

›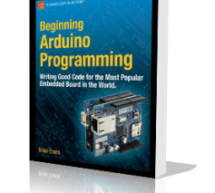 Beginning Arduino Programming allows you to quickly and intuitively develop your programming skills through sketching in code. This clear introduction provides you with an understanding of the basic framework for developing Arduino code, including the structure, syntax, functions, and libraries needed to create future projects. You will also learn how to program your Arduino interface board to sense the phy ...
Read more

›